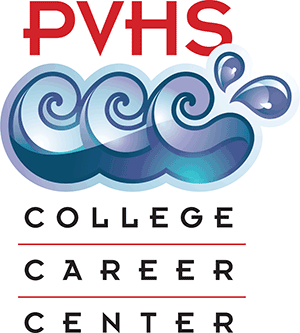 Room: 318
Mrs. Joanne Lewis
Director, College & Career Center
310-378-8471 Ext. 43618
lewisja@pvpusd.net
Mrs. Teresa Hoffman
Scholarship & Financial Aid Coordinator
310-378-8471 Ext. 43347
hoffmant@pvpusd.net
---
Show Me The Money
You've heard the expressions, "Millions of dollars go unawarded each year", but wonder "Where do I find these scholarships?" With a little time and effort, you may be able to find scholarships that fit your personal profile and eligibility. Always remember a scholarship is FREE, never pay a fee.
Private Scholarships
Private scholarships from community foundations, service and fraternal organizations, corporations, independent foundations, research institutes, associations and national membership organizations, community organizations and local donors.

Local and community scholarships are listed on Naviance under the "Colleges" tab. The list is found under "Scholarships and Money" then click on "Scholarship List". Seniors should check this list often as new scholarships are added frequently. Questions should be directed to the Scholarship Coordinator in the College & Career Center.

Scholarships may also be found in many different books published by organizations and businesses such as Kaplan, College Board, Peterson's and individual authors. These books resemble "telephone books" and contain a wealth of information on scholarships offered across the nation. In these directories you may find scholarships for unique interest or characteristics such as milk drinkers, dart throwers, asthmatics, tall people and cultural backgrounds. Grab a pad of post-it flags and start perusing all these directories have to offer. These directories have similar information. Check them out at your local bookstore.
---
There are several online website that can assist you in finding scholarships:
Reference material for other scholarships:
College Scholarships
When applying to Colleges, consider those who give merit based scholarships, awards based on merit rather than need. Information is found on the College website or by contacting their Office of Financial Aid. Be aware of any early application deadlines in order to be eligible for merit scholarship consideration.