A

dvancement

V

ia

I

ndividual

D

etermination
Welcome to the
PVHS AVID Page
! At PVHS, we are passionate about AVID and are always looking for students to join our wonderful AVID team!
Below is a step-by-step walkthrough of the 2020 - 2021 AVID Recruitment Process: 
Step 1 - Attend an AVID Virtual Information Night
The AVID Coordinators from both PV High and Peninsula High will be hosting two Virtual Information Meetings to explain the AVID program and the AVID Application process. Current 8th Graders and their parents interested in the AVID Program are strongly encouraged to attend. At these info meetings, AVID seniors present on their experiences in AVID over the past four years and answer questions about the program. 
Click on one of the links below next to the date and time listed to register for a Virtual Information Night:
February 4 (Thursday), 6:30 PM - Click here to register.
February 9 (Tuesday), 6:30 PM - Click here to register.
NOTE: If you missed the AVID Virtual nights: Here is a link to a recording of the February 9th Meeting: Link
Step 2 - Use the Online Application below to Apply to AVID
* Important Note - You may only apply to one of the high school's AVID programs! You cannot apply to both. Therefore, you must decide which high school you will be attending next year before submitting your application!
Click Here to Apply to the PVHS AVID Program
Note: Current 8th graders must submit this application by Friday, February 26
Step 3 - AVID Applicant Interviews
 The Palos Verdes AVID team will hold a virtual interview with each candidate.
- These interviews will be in March and each applicant will receive a link to sign-up for their virtual interview.
Step 4 - Teacher Feedback:
The Palos Verdes AVID team will seek input from each applicant's current English and Math teacher. The purpose in gathering this feedback is to determine whether the applicant is a good fit for AVID.
Step 5 - Receive your Acceptance!
Acceptances: Acceptances (and regrets) will be sent out at the end of March.
---
Recent PVHS AVID Highlights

Did you know?
The average AVID GPA is a 3.5
21% of our students earned a cumulative GPA of at least a 3.8.
10% of those students earned a cumulative GPA of a 4.0 or above

Our goal is for 50% of AVID 11 and AVID 12 to enroll in at least 1 AP class
35% of the Class of 2022 are enrolled in an AP or honors course
47% of the Class of 2021 are enrolled in an AP or honors course
73% of the Class of 2020 are enrolled in an AP or honors course
81% of the Class of 2019 are enrolled in an AP or honors course

Class of 2020:
100% applied to 4-year universities
100% were accepted
100% completed A-G requirements
100% took the SAT or ACT
---
Advancement Via Individual Determination (AVID)
PVHS AVID
AVID is a program targeting the academic middle students. It serves approximately 13% of the PVHS student body. The PVHS AVID program recruits 8th grade students with a grade point average (GPA) range of 2.5 to 3.2 who have the desire to attend college with a commitment to work hard. These students have the capability of completing a rigorous curriculum. In middle school, however, they fall short of this potential. 
The AVID program increases rigor by providing a challenging curriculum, teaching study skills, and organization, as well as offering academic support. As a result, students in the PVHS AVID program maintain an average GPA of 3.5.
AVID Curriculum
AVID students are encouraged to enroll in the most rigorous classes. They are given the goal of enrolling in at least 1 honors course by sophomore year and 1 AP course by senior year. In the 2019-2020 academic year, 35% of AVID 9 students are enrolled in at least 1 honors or AP course, while AVID 10 has 47%, AVID 11 has 71% and AVID 12 has 83% enrolled in at least 1 honors or AP course. 
The AVID elective class that meets every other day on the block schedule. The college readiness curriculum is driven by the WICOR method: writing, inquiry, collaboration, organization and reading. College test preparation is emphasized in the freshman, sophomore, and junior curriculum. Students prepare for the Preliminary Scholastic Aptitude Test (PSAT), Scholastic Aptitude Test (SAT), and American College Test (ACT) in AVID with the support of outside test preparation companies such as Blue Train Tutoring and Study Hut Tutoring. 
College research is integral to the curriculum. The AVID elective team organizes two college visits per year. These trips are open to all AVID students. The AVID curriculum includes student research and presentations on diverse colleges. The AVID 10 curriculum includes Road Trip Nation, a career exploration program. In addition, the AVID 11 and AVID 12 curriculums focus on preparing college applications, letters of recommendation, writing personal statements/ college entrance essays and researching scholarship opportunities. All AVID 12 students are expected to take either the SAT or ACT as well as submit at least one 4-year university application.
AVID Faculty
One key to a successful AVID program is a site coordinator/teacher who works well with the faculty, the staff, and the tutors. The site coordinator and the AVID elective teachers strive to meet the needs of the students by coordinating AVID methodology school wide, organizing the AVID curriculum and activities, and placing students on a college preparatory curriculum. The AVID elective team guides the students through the college application process.
AVID Tutor
Tutors are essential to the success of the AVID elective class because they aid students accessing rigorous curriculum. 
The tutors (college students and graduates) receive formal training from the AVID District Director. As a result, they are well-qualified and excellent role models for students in the AVID program. The tutors serve as mentors to small groups of students in each AVID class. Through this mentor relationship, the tutor provides one-on-one monitoring and coaching of each student. Additionally, AVID elective teachers and tutors also offer study hall the weekend before semester finals.
AVID Parent
AVID parents support their students by encouraging academic achievement. They participate in site team meetings, as well as maintain regular contact with the elective teachers and the AVID coordinator. AVID family events draw many parents and students to participate.
AVID Site Team
AVID elective teachers, administrators, counselors, content teachers, students, parents, and tutors make up the site team. The site team meets monthly to evaluate and make improvements to the AVID program. Additionally, the team works to ensure annual certification.
AVID Student Support
The AVID elective teacher and counselor monitor the students' four-year plans, ensuring that every AVID student meets the A-G requirements, are on track for four-year university admittance and complete at least one 4-year university application.
---
D.J. Hill: Coordinator, AVID Class of 2021
hilld@pvpusd.net
As a Palos Verdes High School alumni himself, Mr. Hill loves teaching at what he views is the best high school in the world. He earned his Bachelor of Arts degree in Literature and History from UC Santa Cruz, and is currently earning his Masters Degree in Educational Technology and Leadership at California State University of Long Beach. Mr. Hill began his teaching career at PV High in 2015, earning the "Rookie Teacher of the Year" award. In the 2017-2018 school year, Mr. Hill was named Teacher of the Year by AVID students. In 2018-2019, he was named Outstanding Teacher of the Year by the PTSA. In the 2019-2020 school year, he was named AP teacher of the Year by PVHS AP students. 
The 2020-2021 School Year marks Mr. Hill's first year teaching and coordinating the AVID program. He has wanted to a part of the AVID program since he became a teacher, and is so happy to be on a new journey with the class of 2021. When not teaching or coordinating the AVID program, Mr. Hill teaches AP U.S. History, coaches with the boy's varsity soccer team, and is a member of the school's Culturally Relevant Teaching Team(CRT).

Mr Hill's AVID class focuses on college preparation. His goal is to have his students leave the AVID program as graduating seniors with the skills they need to succeed in college and professional life. There is a strong emphasis in note taking, organization, collaboration, comprehension, college test preparation and college exploration. AVID class not only prepares students for college, but also helps them to determine the college that fits them best.

Mr. Hill believes in the AVID program because he has witnessed its effectiveness. "I love teaching AVID because I am able to develop such a close relationship with my students. I have the unique privilege to watch them grow into adults and to support them in making the most important decisions of their lives."
---
Tammi Sheridan: Teacher, AVID Class of 2022
sheridant@pvpusd.net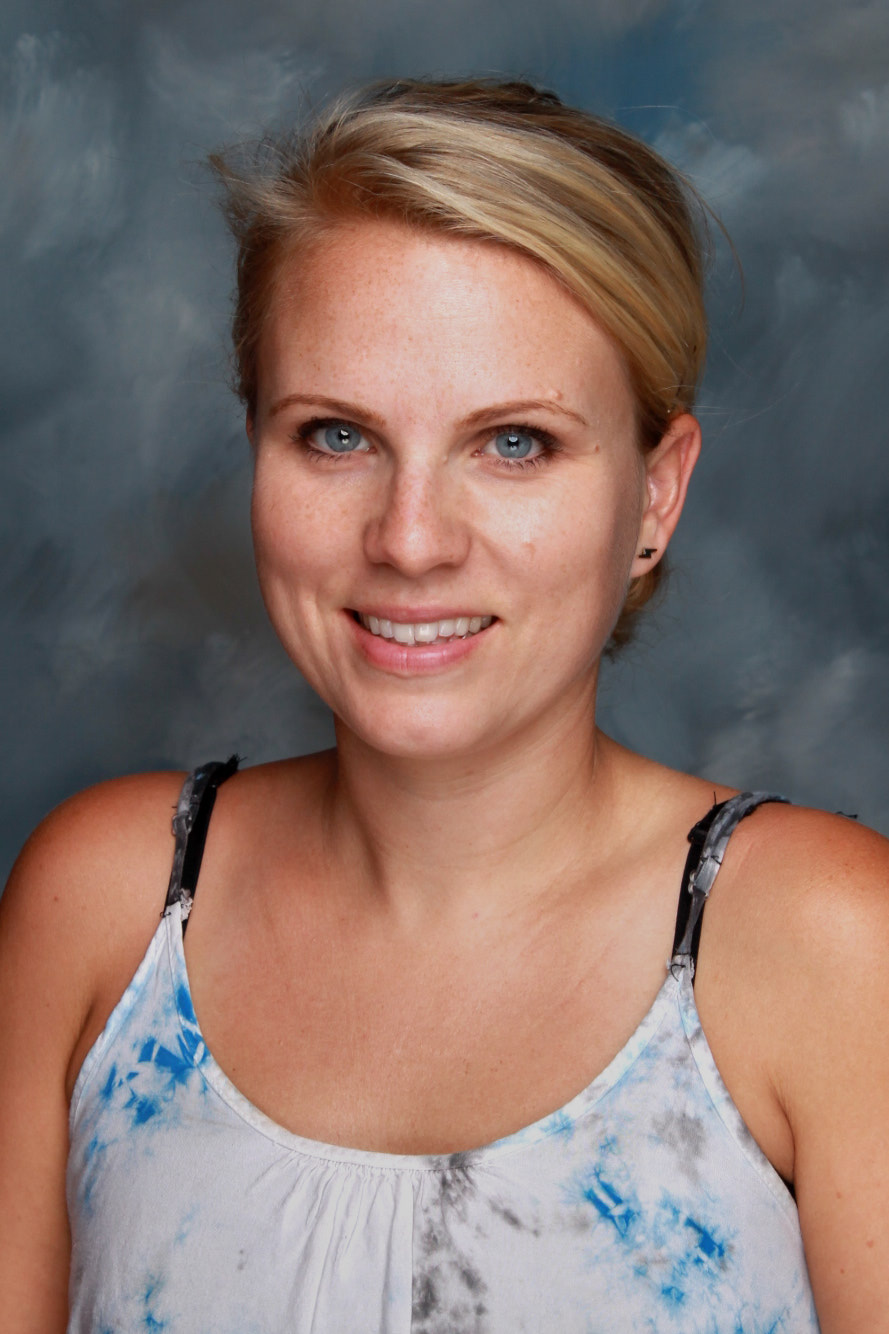 Ms. Sheridan has been a part of the PVHS family since 2006. She is a New Jersey native, with a degree from Rutgers University in Spanish and Communications. After college, she and her now husband packed up her Honda Civic and drove across the country in search of new adventures.10 years later, they have built a life in Redondo Beach with their two children. She later earned her Master's degree in Educational Administration from Pepperdine University and also holds an administrative credential. Her first AVID class graduated in 2011 and she still keeps in touch with many of those students. Ms. Sheridan's personal highlights of teaching AVID are seeing everyone's personal and intellectual growth and fostering an open, dynamic and creative learning environment. She believes in tapping into personal strengths to succeed in school and life. "Our PVHS A-Team is second to none and working with the other AVID teachers and tutors energizes and encourages me. We are also great friends and I think it shows in the fun we have going on college trips and creating our fundraisers." You can find Ms. Sheridan chasing her kids around the beach on the weekends and practicing yoga in her free time. Namaste.
---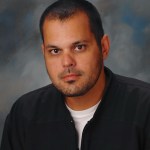 Alex Morales: Teacher, AVID Class of 2019

moralesa@pvpusd.net
No one really knows where he was born? Possibly in Cuba or was it Hollywood? His age is somewhere between 28 and 48. This mystery man is Mr. Morales and the AVID Class of 2015 teacher. Morales is a lifelong learner and has demonstrated this by attending LA Harbor, Culver-Stockton, Long Beach State, Western Oregon, UCLA, and a few other schools. Alex Morales is a father of two beautiful children – a fact that is indisputable. Mr. Morales joined the PVHS staff in 2009 and immediately got involved with AVID. Along with being a family man, Mr. Morales is also devoted to his Spanish classes, coaching baseball, and being a socialite. Mr. Morales enjoys finding teachable moments to share with his AVID students and seeing them excel in their core classes. Mr. Morales is a big believer in education and all the doors that it can open. Mr. Morales uses a holistic approach to learning while he understands that grades and test scores aren't the end all be all – but does recognize it is the system we have all agreed to play by. Mr. Morales' AVID class focuses on skills needed to be high school successful and college ready. In conjunction with the AVID staples of Cornell Notes, Tutorials, and WICOR, Mr. Morales likes to incorporate current events, Philosophical Chairs, Socratic Seminar, and Project-Based Learning with his AVID students. Students are also exposed to SAT preparation, from test strategies to direct instruction in Math and English. "Alex Morales is a misunderstood genius. His teachings have provided me with lessons in both life and Spanish," read a posting online by an anonymous student.
---