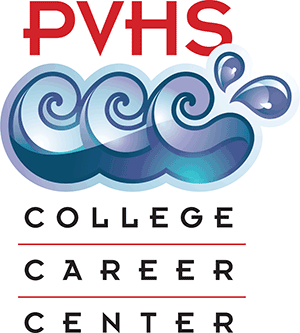 Mrs. Joanne Lewis
Director, College & Career Center
310-378-8471 Ext. 43618
lewisja@pvpusd.net
Mrs. Teresa Hoffman
Scholarship & Financial Aid Coordinator                                                        310-378-8471 Ext. 43347                                                                         hoffmant@pvpusd.net
Greetings Sea Kings! 
Welcome back to campus... welcome home to PVHS!
Please see events planned for our Virtual PVHS ESSENTIAL COLLEGE KNOWLEDGE 2021 series which is open to ALL GRADE LEVELS, but most important for Juniors/Seniors and their families.  ALL evening CCC presentations hosted by PVHS welcome ALL High School students in the PVPUSD.  Please check the drop down menu to the right side of this page for links to these presentations and be certain to follow instructions to register in advance using your pvpusd.net email address and mark your calendar!
Wear a mask and take good care, Sea Kings!
Best,
Mrs. Lewis & Mrs. Hoffman
UCLA FALL OPEN HOUSE VIRTUAL EXPERIENCE:
SEPTEMBER 25 - 30, 2021

Classes of 2022 & 2023 invited to UCLA's Annual Fall Open House

: Sept. 25-30th 

Students and their families will have an opportunity to gain insight about the admission process, learn more about the incredible academic opportunities available to them, participate in student panels, virtually tour campus and experience Bruin pride firsthand.

Registration is required, students can make a reservation here.
SCHOOLINKS IS NOW AVAILABLE
SchooLinks can now be accessed through your Single Sign-On Portal!
Log-On to SchooLinks through Single Sign On Portal
1) Log onto Student Portal via www.pvpusd.net > Students & Parents > Student Portal 
2) Use your student email address and password to log in
3) Click on the SchooLinks tile to take you to the site
4) If you are not sure of your password, try your 6 digit birthdate MMDDYY
Information on PARENT ACCOUNTS will be communicated by the PVHS Counseling Dept.