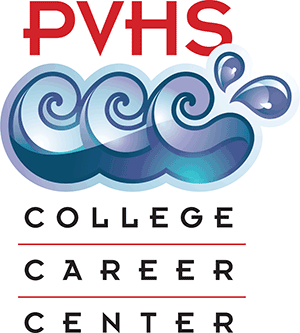 Mrs. Joanne Lewis
Director, College & Career Center
310-378-8471 Ext. 43618
lewisja@pvpusd.net
Mrs. Teresa Hoffman
Scholarship & Financial Aid Coordinator
hoffmant@pvpusd.net
Greetings Sea Kings!
Welcome to a new, unusual and exciting year at Palos Verdes High School!
"Don't let what you cannot do interfere with what you can do."
— John Wooden, former UCLA basketball coach
These unprecedented times understandably raise a lot of valid questions and concerns. I'm excited to share with you all that has changed and is evolving in the world of college admissions since COVID-19 disrupted a far from perfect system. We are going to focus on what is possible, and all the resources and opportunities our students and families have as members of our Sea King community.
THINGS YOU CAN FOCUS ON NOW:
Learn more about NAVIANCE - Please log in to your student Single Sign On (SSO) portal with this link: Student Single Sign On Portal to access your Naviance account. Also, please visit the Naviance - Resources tab which provides step by step instructions to navigate through and use the many excellent resources available on Naviance.
Virtual College Visits are on calendar with new additions daily!

It's going to be a very busy year, Juniors & Seniors! This year the Palos Verdes High School College & Career Center (@PVHSCCC) is proud to team together with the Palos Verdes Peninsula High School College & Career Center (@PVPHS_CCC) with the shared mission to provide safe, up to date and extensive resources to our PVPUSD community of students and their families. All virtual college visits and presentations will require pre-registration through the Student Naviance account. Students may access Naviance via their Single Sign On (SSO) Portal. All students are welcome to attend virtual college visits when they are not interfering with class time. Only Juniors/Seniors may request permission of their teacher should they wish to attend a college visit that is scheduled during a class. It is purely with permission, and at the discretion of the teacher, to allow a student to miss class time to attend a visit.

To access the list of virtual college visit dates/times, please check the

Activities Calendar

on our

website

or visit the VIRTUAL COLLEGE VISITS FOR STUDENTS tab regularly.
Stay focused on your schoolwork and what you can control- this is your first and most important priority! Stay strong & positive, Sea Kings... you've got this!
My mantra this year is this: Patience, Grace, Flexibility... let's all be kind as we go about the work of ensuring the safety, well being and education of our students. Please take a moment to read my letter below that addresses the issue of testing this fall and what test optional really means.
Thank you and I look forward to seeing you, virtually or otherwise, very soon!
Best,
Mrs. Lewis