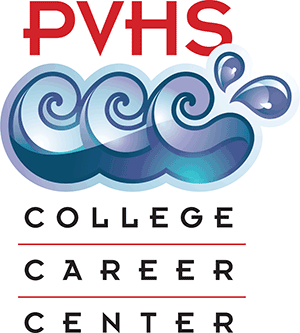 Mrs. Joanne Lewis
Director, College & Career Center
310-378-8471 Ext. 43618
lewisja@pvpusd.net
Mrs. Teresa Hoffman
Scholarship & Financial Aid Coordinator                                                        310-378-8471 Ext. 43347                                                                         hoffmant@pvpusd.net
Greetings Sea Kings! 
 "Don't let what you cannot do interfere with what you can do."
— John Wooden, former UCLA basketball coach
WELCOME TO 2ND SEMESTER and the brand new year of 2021! 
WE'RE READY TO FINISH THIS YEAR STRONG!
This semester we encourage students & parents grades 9 - 11 to join us for a series of presentations in our 2021 COLLEGE ESSENTIALS TOOLKIT - COVID VERSION!   
Please check the link in the right hand column for information on the entire series and to register for each event.
Take good care... WEAR A MASK... Wash your hands regularly & know we are here for you!
Go SEA KINGS!
Best,
Mrs. Lewis & Mrs. Hoffman